About The Artist

MaryAnn Talamo, M.Photog.M.Artist.Cr., CPP, is an award winning, nationally recognized photographer, specializing in portraits of newborns, babies and children. Her portrait studio, Custom Digital Images, is based in Staten Island, New York.


As a fine art student for over 33 years, MaryAnn has been concentrating on the art of photography since the age of nineteen. She became the owner of her own successful portrait studio in 2003. She frequently uses her extensive education in art history as a reference in her work, which has helped her cultivate a classical style.

She began her formal art education at Mark Twain JHS for the Gifted and Talented in Brooklyn, NY, culminating with BA degree in Studio Art from Brooklyn College. She has earned her PPA Master of Photography degree, Craftsman degree for instruction, and has been a Certified Professional Photographer since 2007. Among her numerous awards, she recently won the prestigious Gold Medal award for print competition in 2013, as well as a Canon Par Excellence Award in 2009. Of her last 20 Photographic Open competition prints, 17 of them have received a merit of excellence, and her portraits have been featured in both the PPA Loan Collection and the PPA Showcase Books. In 2014, MaryAnn became one of few to earn the prestigious Elite Plus membership from Professional Photographers of America, their highest membership level reserved for their most decorated members.

As much as MaryAnn loves art, her greatest love of all is her family. She feels her experiences with her own three children greatly contribute to her understanding of clients and their families, and the sensitivity and patience she puts into her work.

Our Studio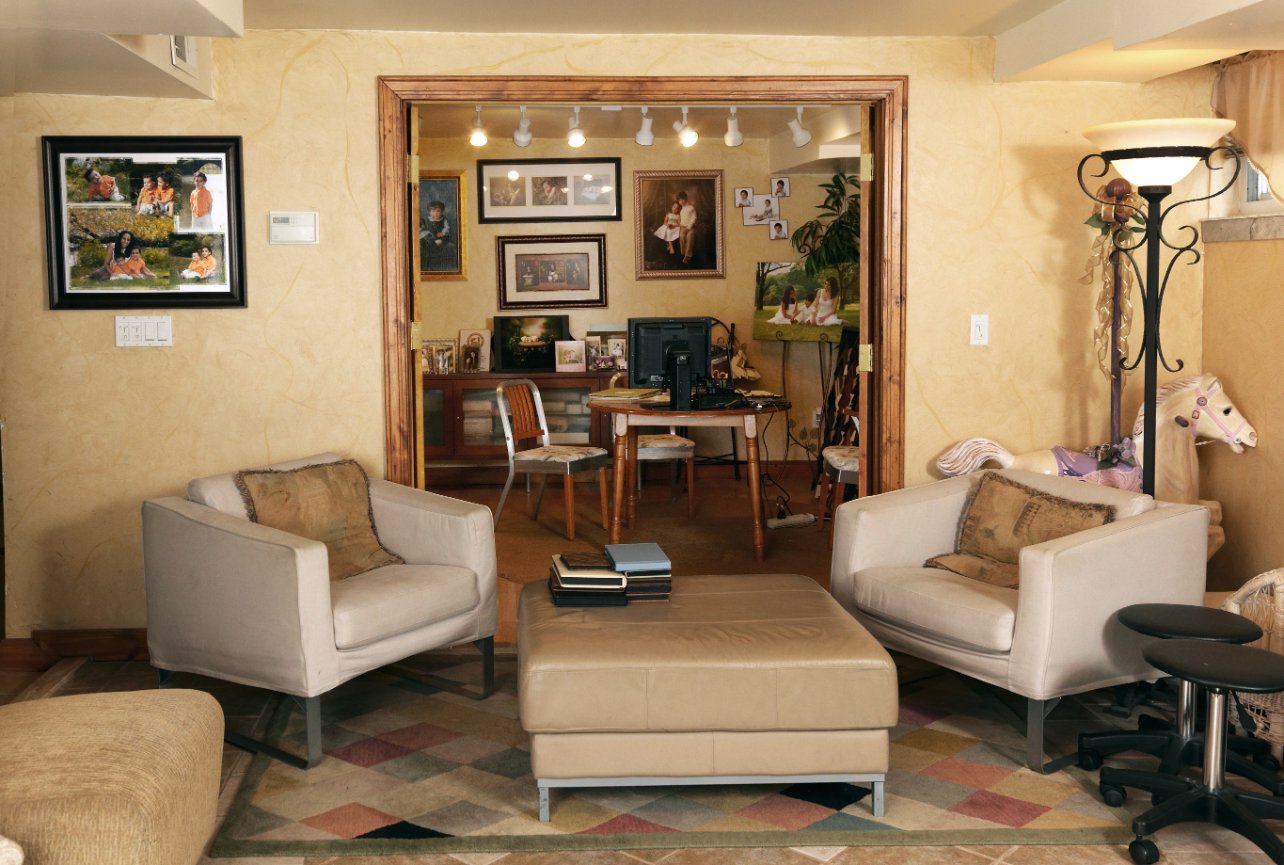 It takes a sensitive, creative, experienced photographer to capture a child's personality on print. It also takes patience. Beautiful portraits take time to create. We know how stressful taking pictures can sometimes be for the entire family. Recognizing that your child's experience with the photographer will be reflected in the final portraits, we always schedule sufficient time to allow your child to become familiar with us and have fun. All of our sessions are by appointment only, with no waiting lines and no rushing through the session.

All of our photographic prints are lab processed for the highest quality and longevity, just like a negative, and fully photo retouched. Most of the backdrops, props and sets that we use in our photographs are hand-created by MaryAnn herself, and are unique to our studio.

Nothing is beyond the realm of possibility for us. We can deliver your portraits to you framed and ready to hang, or turn your image into a piece of heirloom jewelry for that special gift. We create hand painted, heirloom canvas prints, as well as custom designed photo cards and note cards that we design ourselves. We have a complete line of products, from phone cases to leather bound photo albums.


Why We're Certified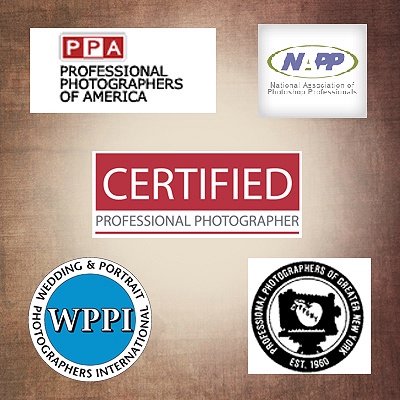 MaryAnn is a member in good standing with Professional Photographers of America, Professional Photographers of Greater NewYork, Wedding and Portrait Photographers International and the National Association of Photoshop Professionals.

In addition to creating quality images, our studio is also committed to maintaining high professional standards. The Professional Photographers of America's Certification program is recognized throughout the industry as a sign of excellence, as they are the leading certifying agency and association for imaging professionals. When you see a photographer displaying the Certified Professional Photographer seal, you can be assured that he or she is among the less than 3% of all imaging professionals who have successfully completed and maintained the PPA's requirements. The Professional Photographic Certification Commission currently recognizes less that 2,000 Certified Professional Photographers.

Those who have earned the Certified Professional Photographer designation have passed a comprehensive written examination measuring their technical expertise, and have successfully submitted their work to a panel of judges for review and approval. Like certification for other professionals, this means that our creative work and technical knowledge are considered to be above industry standards.

Every five years, a Certified photographer must renew his or her credentials by participating in continuing education programs and periodically submitting work for critical evaluation. This helps assure you that Certified photographers maintain their level of expertise and continue to develop new skills and techniques.


FAQ


What is the best age to have a newborn session?
All the babies in our newborn gallery are under three weeks of age, with a majority photographed within the first two weeks after birth. The younger the baby, the more likelyhood for a successful session. Once they turn three weeks or older, the babies become too alert and too responsive to stimuli to tolerate those curled up sleeping poses.

Do I need to bring my own props?
We have everything you need in our studio. All the setups, props, stuffed animals and baby clothing (diaper covers, knitted hats, tutus, blankets, etc.) are available for all sessions. We also have a full selection of antique dresses for our classic setups, for children aged toddler to seven. Upon visiting the studio, the artist will carefully select props and poses to create elegant images that you will cherish for a lifetime.

How long is my time in the studio?
All studio sessions are a minimum of two hours, with newborn sessions being a minimum of three hours. This gives us ample time for set changes and clothing changes, as well as snacks, bottle feedings, etc. Our studio is completely private, and is open by appointment only.
Mini sessions are also available upon request, and are usually resevered for holiday sessions.

How far in advance do I need to make my appointment?
It really depends on the type of appointment.
If you are looking to do your child's Communion pictures on the same day as their church ceremony, you need to schedule your session a year in advance. On location sessions are only available in the early a.m. or an hour before sunset on open days, so those are best scheduled at least two months in advance.
We only do one newborn session on any given day, so we suggest you make your appointment before the baby is born, and then just confirm the date after the delivery.

When should I book my holiday appointments?
In order to get the best date and time that suits your family, we suggest you make your appointment sometime in August. Usually we are completely booked for the holidays by the middle of October.

What happens after my photo session?
After your sitting, you will receive a printed version of out packages to take home with you. When you have a good idea what investment you'd like to make on your portraits, we schedule a your viewing appointment, where you will complete your final purchase. All orders are done by in studio viewing, unless your session was done on location, or you prepay one of our packages. Then you can have the option of an online gallery, though we prefer you come back and sit with us so we can help you make the best choices for your wall art.

What does an on location session entail?
An on location session is a minimum of two hours at the location of your choice, and can either include your immediate family or extended family (for an additional charge). With this session, you can choose to place your portrait order in the studio, or have your session presented in an password protected online gallery. This gives each family member the opportunity to review the session in the comfort of their own home.

What is the cost of a portrait session?
All session and print pricing is available upon request, and is included in the information you'll receive during your initial phone consulatation.

Do I get a disc with my session?
We do not offer any high or low resolution digital files with our sessions. After your order is complete, we will gift you a few images for your Facebook page with our watermark upon request.